Rome, Italy – Citing a great need for balance and stability in the cosmic order, Pope Francis announced plans today to introduce three new sets of mysteries to the rosary. Adding to the Joyful, Sorrowful, Glorious, and recent production of the Luminous mysteries, this will increase the "full Rosary" to thirty-five decades.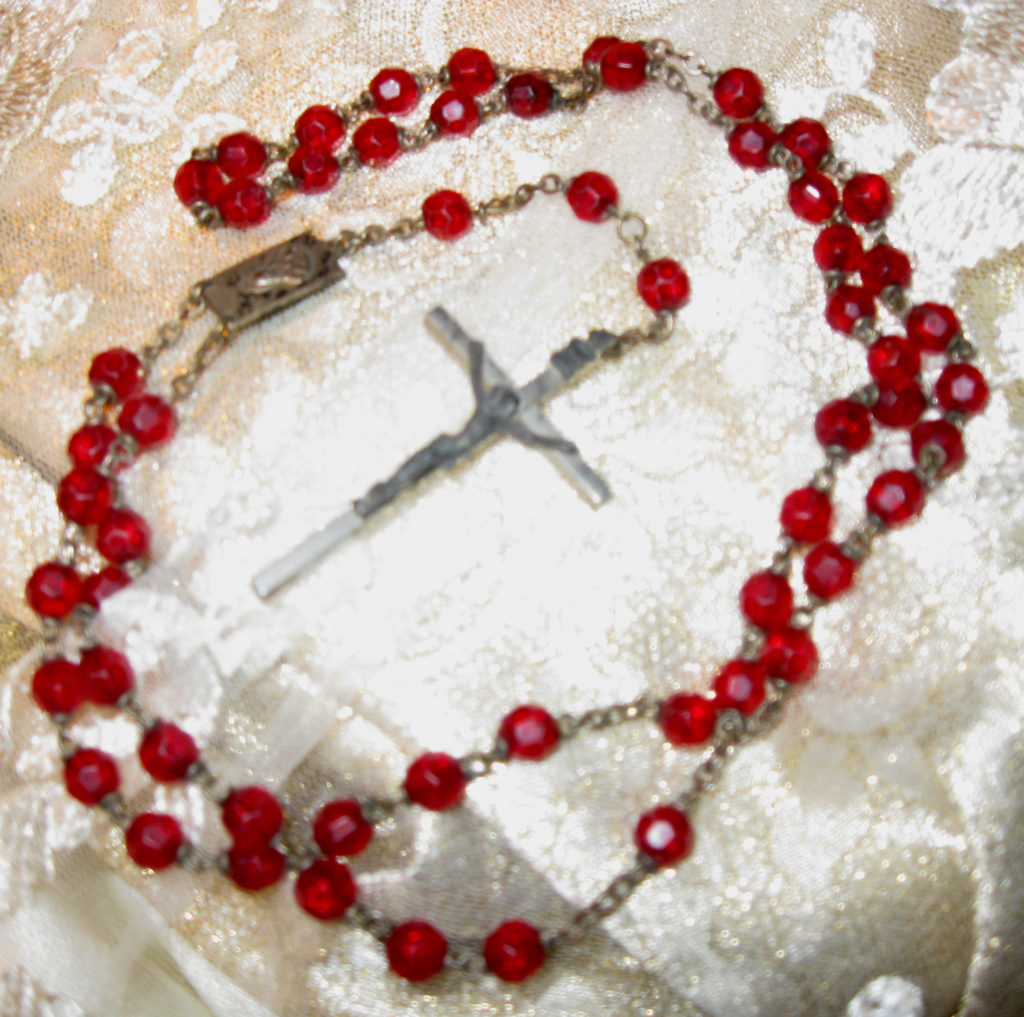 "The Joyful Mysteries are balanced by the Sorrowful Mysteries," says Papal advisor Cardinal Gunter Schuster, "but what about the Luminous? Why isn't there a Darkinous set of mysteries? Or a set of Humorous Mysteries to make the Rosary more interesting and fun?"
Well, Cardinal Schuster's ideas are again soon to become reality as all three of these new sets of mysteries will be released just before Christmas 2020 in Churches everywhere. Pope Francis commented that not only does he like Schuster's proposal for "balance" in the Rosary franchise but he also sees fairness "requiring that each set of Mysteries be prayed only once each week", in other words, that we have seven sets of mysteries for the seven days of the week.
Details, as usual, are scarce, but IIT sources indicate that Pope Francis has been moving toward this endgame of modifying the Rosary for the past five years, next year's release being termed already the "culmination of his pontificate"
The Life of Jesus Christ (the Christ Saga) is already covered quite well, so we wonder what exactly will feature in all these mysteries. Will they float in chronology in and around the existing mysteries? Will they cover a vastly different time period? And what about writing a new gospel, when none of us are Scripture scholars (to the degree necessary for such interpretation.
Perhaps Cardinal Lenders, recalled to produce these fifteen new decades after a divisive last installment, The Luminous Mysteries, has sapped at the Rosary's fan base he will attempt to retcon many of the twists director Smith Rob 34 there introduced. But such a move would anger many who claim the Rosary's essence is being destroyed with all this modification.
A "Save My Rosary" march on the Vatican has drawn an estimated 3,000,000 people interested already in protesting the "changes" or "modernizations".